Haitian Culture and Sports Center opened
2021-07-02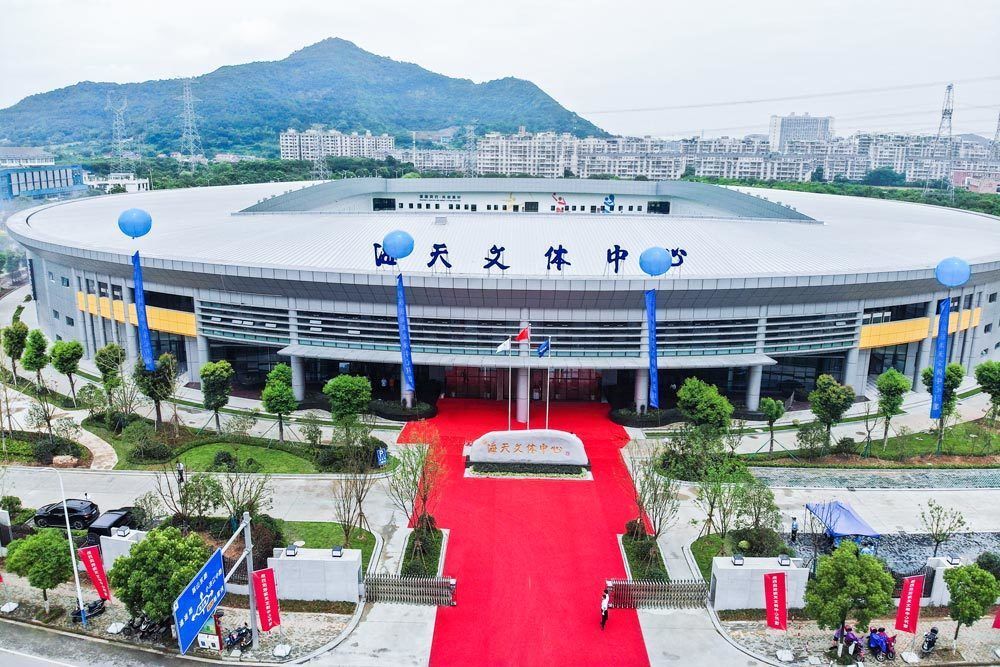 On July 1, 2021, the Haitian Cultural and Sports Center held its grand opening ceremony. In addition to Haitian Group Chairman Mr. Zhang Jingzhang, other top Haitian Group executives and local government leaders as well as more than 300 Haitian Group members attended the opening ceremony.
The project officially launched in 2016, at the celebration of Haitian's 50th anniversary, when Haitian gathered 139 global partners to build this sports and culture center for the community. With the construction of the facility the Haitian Group marks another milestone within the companies history and showcases the very central aspect of Haitians Corporate Culture, to actively invest in people's development. Therefore the Center will promote the development of popular sports and will contribute to the culture and development of the community.
At the ceremony, Mr. Zhang Jingzhang, Chairman of Haitian Group, emphasized this with an emotional speech, stating that the Haitian Cultural and Sports Center symbolizes the philanthropic and people-oriented Corporate Culture of Haitian for now 55 years. Haitian will strongly maintain this culture and through its industry leadership will influence and guide more enterprises to participate in social welfare activities and build beautiful and sustainable communities together!
While the land area is partly allocated by the government, the total investments of Haitian exceed 150 million RMB. Located in Xiaogang Street, Beilun District, Changshan Community the entire area covers about 4.6 hectares. It is a high-standard modern cultural and sports center integrating several sports facilities such as a soccer field, tennis courts, a basketball court, etc. It offers performing and arts facilities, as well as cultural and leisure services such as a performance hall and even a cinema.
The new facility is a great example of cooperation between the Haitian Group and the local government. Now that the planning and building phase has been finished, it will be handed over to Xiaogang Street Community for facility management, which will bring the public welfare of Haitian Culture and Sports Center to the best, and let the people enjoy high-quality cultural and sports services.
Over the years, Haitian has been actively engaged in charity work. Including this project, the total amount of fundings for social projects and charity has exceeded RMB 450 million. In the future, Haitian will continue to adhere to the business philosophy of "loyalty to customers, taking care of employees, give back to society", and will continue in public welfare and charity. Haitian will integrate the development of the company into the community and take our social responsibility by serving our country with industry, and make greater contribution to the national economic development.