Recently, Haitian Brazil held a grand 20th anniversary celebration at its headquarters in Sao Roque. Nearly 600 people, including local government officials, Ningbo government leaders, customers, partners, and businessmen, gathered here to witness this important moment with Haitian Brazil team.
Local government officials, including Sao Roque Mayor Guto Issa, City Council President Rafael Tanzi, City Councilman Francisco de Oliveira (Toco), and Sorocaba Urban Development Board Head Leodile Ribeiro, attended the celebration and made important speeches, praising Haitian Brazil's contributions to local economic development.
During the celebration, in addition to local officials, Ningbo Municipal Government leaders such as Deputy Mayor Zhu Huan, Deputy Secretary General Yang Fuyuan, Ningbo Municipal Bureau of Culture, Radio, Television and Tourism Director General Zhan Rongsheng, Ningbo Municipal Bureau of Commerce Deputy Director General Ye Wentao, Foreign Affairs Office Level-1 Consultant Chen Guomiao, also showed up at Haitian Brazil for a field visit.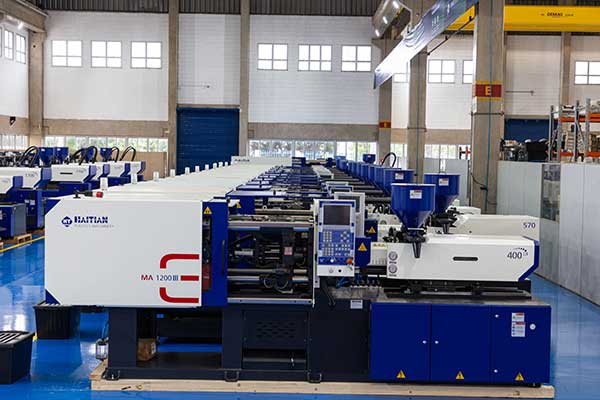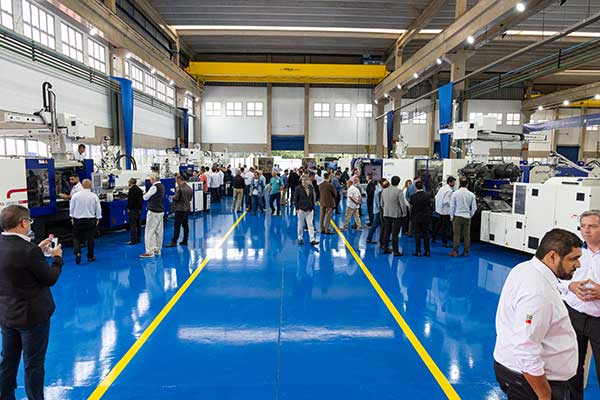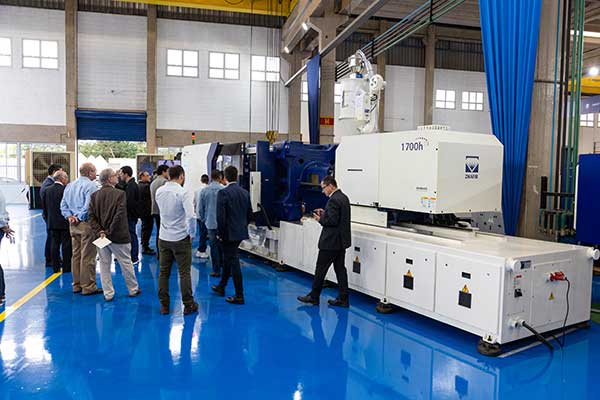 Deputy Mayor Zhu Huan and his delegation visited the factory of Haitian Brazil, learnt about Haitian Brazil's business development, and highly recognized Haitian's achievements in the Brazilian market. He promised that Ningbo Municipal Government would continue to support the overseas development of Ningbo enterprises. He also encouraged Haitian to continue to uphold the excellent traditions of Ningbo enterprises and win more recognition in the international market with high-quality products and technological innovation.
Haitian Brazil's General Manager Xu Feiyi expressed his sincere gratitude to the government leaders for their visit and said that the company would continue to maintain high quality production and high service standards, provide customers with excellent products, and make positive contributions to the development of Ningbo's overseas economy.
At the celebration, Haitian released its fifth-generation injection molding machine that will be launched in the Brazilian market next year. The guests also enjoyed the new experience brought by Haitian's new-generation injection molding machine in energy conservation, high efficiency, high intelligence. At the same time, products of Haitian Group's other business divisions were also on display in this celebration. Local customers learnt Haitian's strengths in the field of machinery and equipment and capabilities to provide customers with one-stop intelligent manufacturing solutions.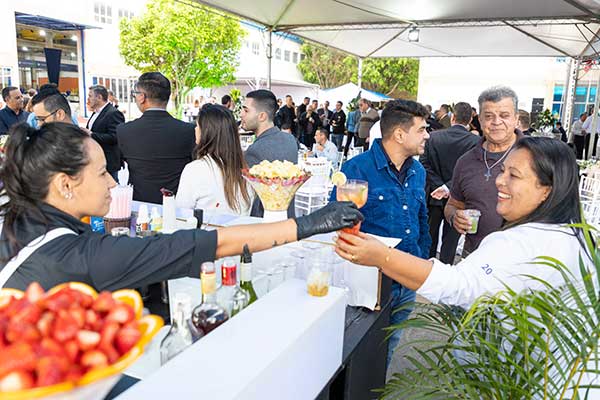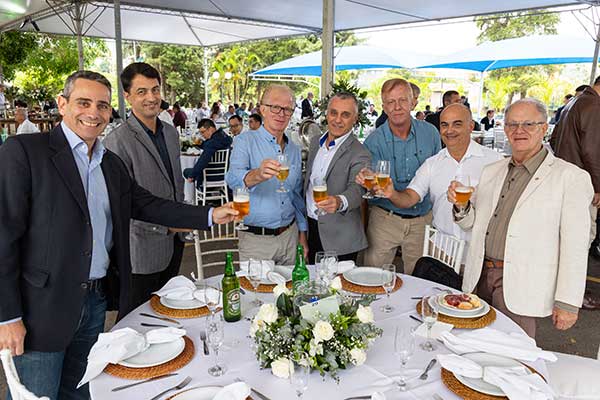 In addition, a delicious dinner and wonderful show were prepared for the guests, and the celebration ended with fireworks.
Brazil is the most populous and economically developed country in Latin America. In recent years, Brazil's plastics industry has developed rapidly, with huge market demand and broad development prospects. As early as in June 2003, Haitian established a subsidiary in Sao Roque, Sao Paulo State. After 20 years of development and exploration, with high-quality products, efficient service and convenient support, the company has won widespread trust and recognition from customers in the Brazilian market. Now, Haitian is in a leading position in the Brazilian market with more than 3,000 customers and more than 12,000 machines.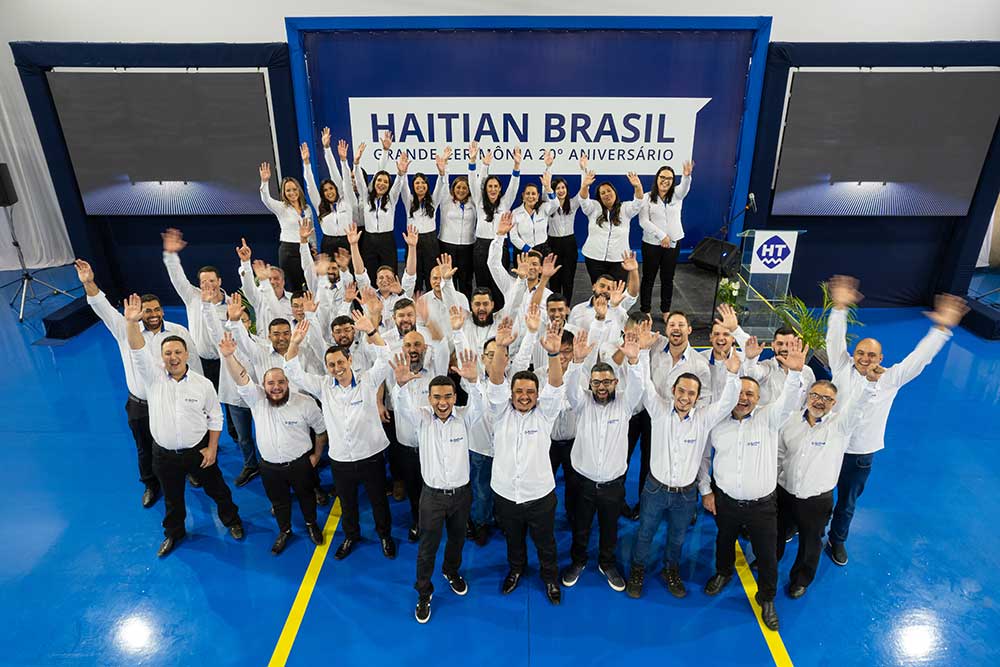 Haitian has been deeply engaged in the international market for more than 30 years and has established a good brand image and reputation in many core markets around the world. In the future, Haitian will continue to make unremitting efforts to seek development driven by technological innovation, provide "just the right technology" solutions according to the personalized needs of local customers, and create value for global customers with high quality production and high service standards.