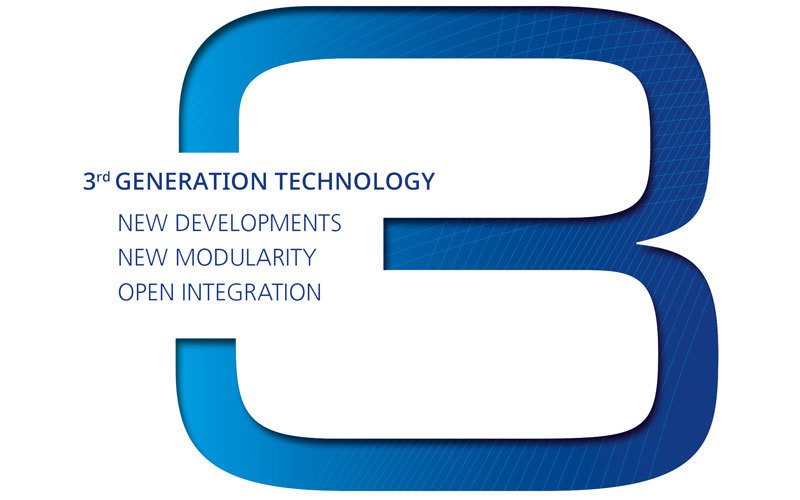 At K 2019
The 3rd technology generation: New solutions to the point
Haitian International presents the next generation of technology at K Show 2019 +++ New technologies, components and performance versions +++ New modularity through hybrid solutions +++ Open integration for more flexibility +++ Further optimization for industry-specific applications
Following the proven strategy "Technology to the Point", the 3rd technology generation from Haitian International combines innovative new developments in hardware and software with beneficial optimization of machine models – both in the servo-hydraulic top sellers from Haitian and in the electric pioneer series from the Zhafir brand. The 3rd technology generation delivers even more efficiency, productivity and new "solutions to the point". The versatility of the electric product range has been greatly expanded, and the performance of the servo-hydraulic two-platen machines has been significantly increased. Optimized drives and an open integration strategy for robotics and automation increase the scope for investment and flexibility in production. Ongoing improvements and the consistent improvement of standard components such as motors result in higher performance but also higher overall resource savings.
Worldwide, standard plastics with a theoretically high recycling rate are predominantly used in over 80% of standard applications. Haitian International's success strategy is to build injection molding machines for precisely these standard applications and to continuously optimise them with regard to standard components. Technologies to the point support the resource and energy-saving use of raw materials to produce recyclable plastic parts. At the same time, we have worked intensely to make electrical technologies affordable, because responsible mechanical engineering undoubtedly requires energy-efficient concepts. Electrical solutions under the Zhafir brand are now among the top 3 worldwide in sales; they are per se energy-efficient and sustainable.
The exhibits at K2019

Since introduction, the Zhafir Series have been continuously improved. The electric technology in generation 3 presents itself as even more customer-oriented thanks to an optimized toggle design and a new injection unit – especially in the upper clamping force segment.
New electric Zhafir injection unit
The new, pioneering concept of electric injection units from Zhafir's high-tech engineers is our technological trade fair highlight. Available in three attractively priced design versions with 1, 2 and 4 spindles, the injection pressure is significantly increased.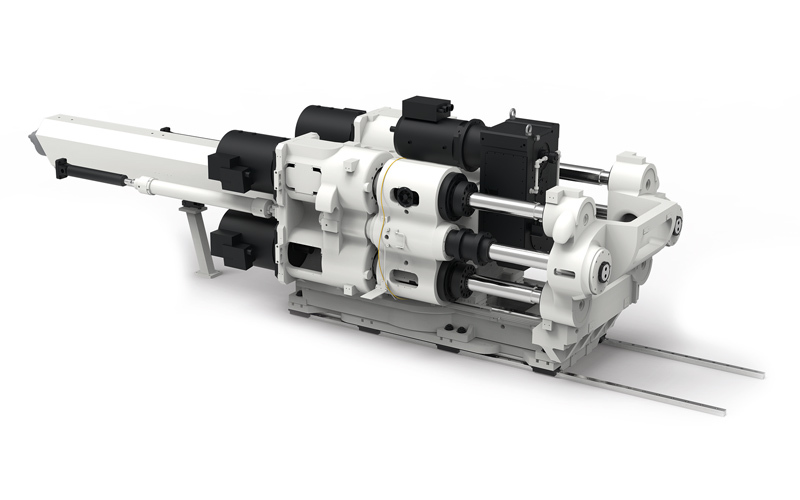 The new concept for large electric injection units: 4 spindles + 4 motors
Clean, electrical solution for medical: Zhafir Venus III Series
Fully electric dynamics with the highest precision and up to 70% energy savings. A VE1200III produces a medical part made of PP under a laminar flow box from cleanroom manufacturer Max Petek.
Dynamic solution for packaging: Zhafir Zeres F Series
Electric all-rounder with integrated hydraulic drive. ZE2300F-830h – based on the latest 3rd generation technology from Zhafir – produces a 4-cavity lid with IML, both made of PP, in a Sepro Robotique production cell.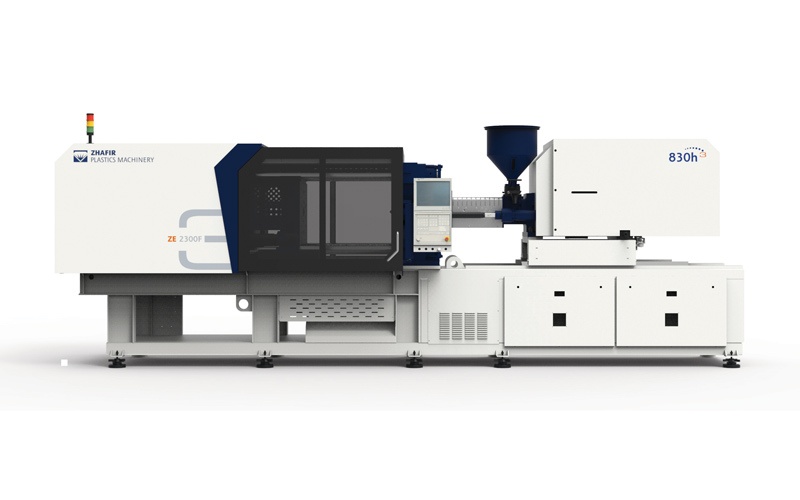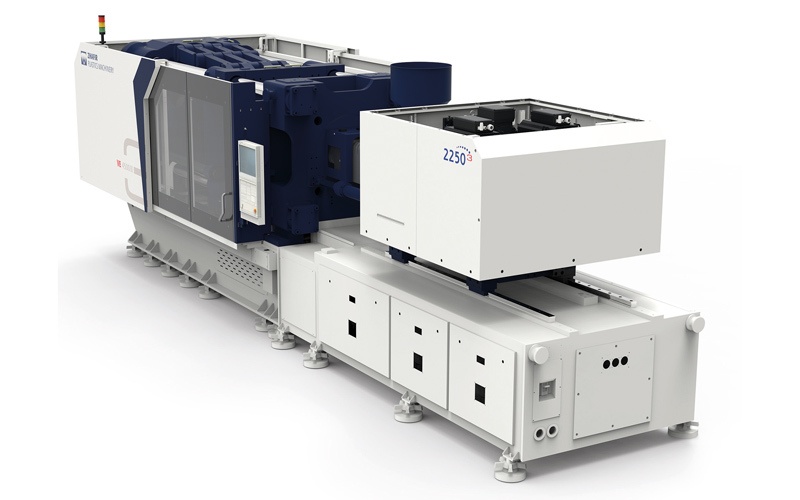 Facelift and technical optimizations: The 3rd generation of the electric Zhafir family

Compact solution for large automotive parts: Haitian Jupiter III Series
Compact two-platen solution with even more free space and an open integration concept for intelligent control and digitization of process sequences. Design innovations lead to more stable platen movements and shorter dry cycle times. A JU5500III-2230 produces an LED light strip made of PC, integrated into a production cell with a 6-axis-robot from AB
Economical solution for consumer goods: Haitian Mars III Series
The Mars Series remains the world's best-selling injection molding machine. The servo-hydraulic bestseller presents itself in the 3rd generation with new motors, new machine design and many other improvements analogous to the Jupiter III Series. An MA1700III/plus produces bottle openers made of PP with insert technology, integrated in a production cell including a Hilectro robot from Haitian Drive Systems.
New design, new servo motor generation: The proven Haitian Mars plus Series