"Digitalization is the future"
2019-11-13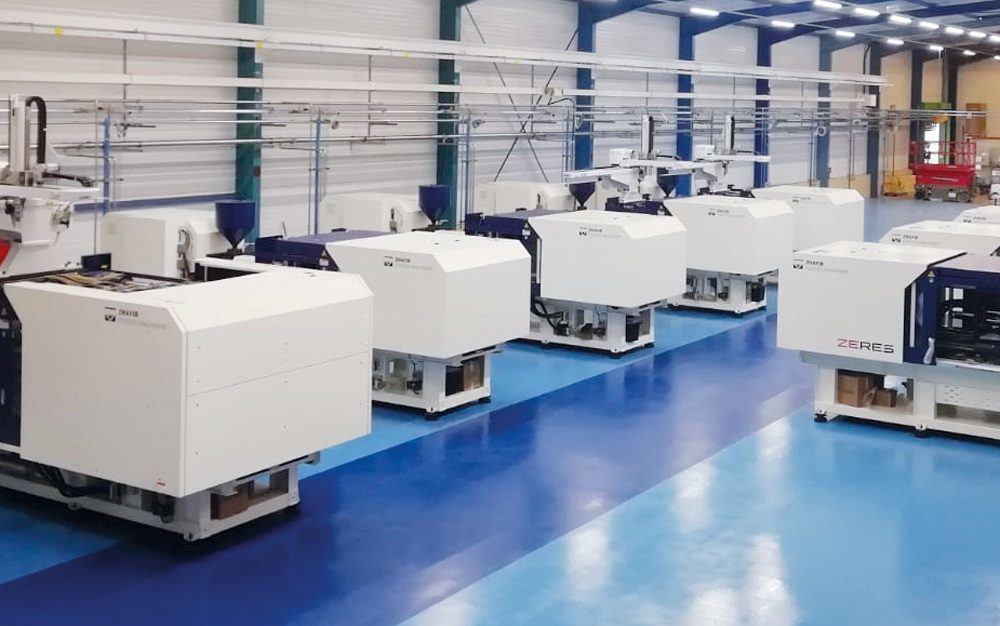 Interview with Arnaud Joubert, CEO of Sorel Plastique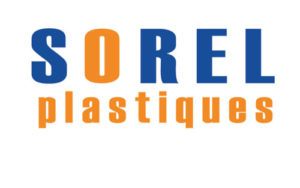 For more than 30 years, SOREL Plastics has been developing and manufacturing a wide range of plastic containers for the food industry.
As a partner of renowned food and confectionery manufacturers in France and Europe, the company offers more than 200 standard models in its range and in addition offers the production of exclusive forms. In autumn 2018, production capacity was tripled all at once – with electrical solutions from Zhafir.
We talked to Arnaud Joubert, CEO of Sorel Plastique, about the drive technology of the future, the limitations of the circular economy and why the Zeres series was selected.
Mr. Joubert, so far you have only had hydraulic machines in production, but then last year you ordered several electric machines from Zhafir. Which type of drive is it that you prefer: hydraulic, electric or, last but not least, hybrid solutions?
Joubert: "As soon as the tool does not need hydraulics, e.g. for cores, so no oil, there are only the electrical concepts for us. Although hybrid solutions are a good compromise, they are becoming less and less important for us."
How important are topics like Industry 4.0 or Intelligent Factories for your company?
"Digitalization cannot be stopped, and I think it is the future. Although our customers do not yet expect us to take any actions in this area, in the next step we will integrate all peripherals and embed our machines in an MES environment. Therefore machine connectivity is a must. Zhafir's open concept gives us a lot of flexibility when choosing an MES system. We find this very progressive and customer-friendly."
"Zhafir's open concept gives us a lot of flexibility in choosing an MES system. We find this very progressive and customer-friendly."
Are you part of the circular economy?
"The subject of recycling management is not an urgent one for our products, as most of them are reusable items. We strive to use a stable high proportion of recycled materials, although not in the food sector. Strict food regulations limit our use in this area."
Do you also produce with recycled material?
"We are only allowed to use a maximum of 15 percent recycled material. Since we hardly have any rejects, we cannot even cover the 15 percent with our own waste. And unfortunately, purchased recycled material is still more expensive than original material. The incentive to use recycled materials is still very low. This needs to change. The Packaging Association tried to include the recycling industry in the regulations and to extend the 15 percent regulation. So far however without result.
How are you organized in production?
"We operate 20 injection moulding machines, five days a week, around the clock. We mainly manufacture reusable packaging parts for the food industry, with cycles of around 4 seconds. Each application is carried out with IML technology and is picked by robots. We only process PP that meets the requirements of the food industry and thus consume approx. 1,200 tons per year."
What were the reasons for choosing the Zeres of Zhafir?
"In 2018 we made the decision to significantly expand our potential in order to be sustainably competitive. Zhafir made it easy for us. The low acquisition costs, consultation and service in France, electrical injection and the related process stability, as well as the energy savings on a large scale … If you upgrade from seven to 20 machines in a single step, each of these arguments speaks for itself."
From left: Mr. Arnaud Joubert and Mr. Eric Baubois from Sorel, together with Mr. Jean Louis Pras from FPMI – Sales and service partner of Haitian & Zhafir: "Soon all Zeres will be integrated into a MES environment"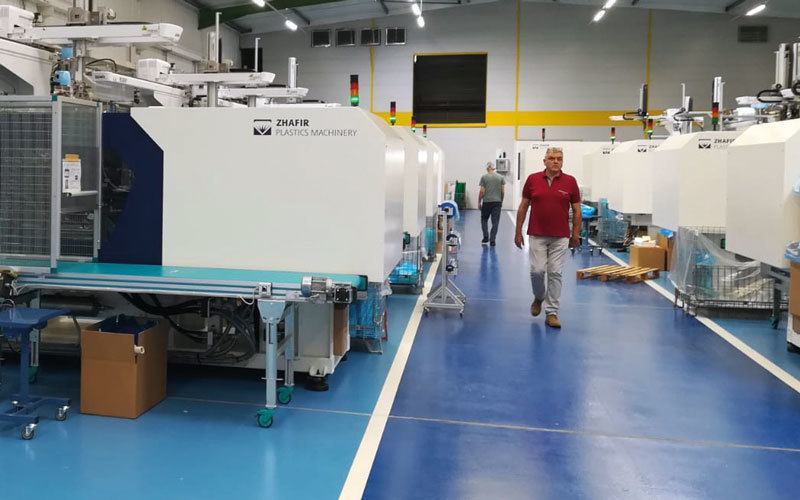 SOREL Plastics – Facts & Figures
Location: F-77100 Meaux
Revenues: 7 million EUR / year
20 employees on a 3-shift plan
20 injection moulding machines + robots
of which 13 Zhafir Zeres (90 to 450 t)
Raw materials: exclusively PP in
accordance with food requirements
Raw material consumption approx. 1,200 t/y
Automatic material conveying
Energy-efficient cooling
www.sorel-plastiques.com