Guadalajara, Mexiko. Haitian International Holdings Ltd., einer der weltweit größten Hersteller von Kunststoff-Spritzgießmaschinen, setzt weiterhin auf kontinuierliches Wachstum und errichtet 2019 seine erste Produktionsstätte in Mittelamerika. Der Bau eines neuen Werkes in Mexiko ist die Fortsetzung der langfristigen globalen Expansionsstrategie, um lokal produzieren und montieren zu können.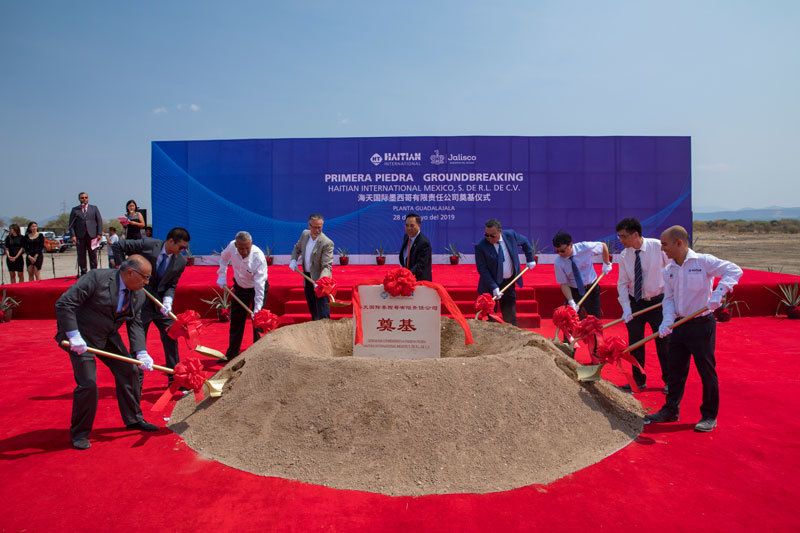 The new Mexican plant with an area of 92,000 sqm is located in Centro Logistico Jalisco, an industrial park located in Acatlan de Juarez, a Guadalajara metropolitan area municipality. It was chosen because it offers fast access to the booming industrial zones in Central Mexico, as well as efficient transport means to the rest of the country, while also being close to the Manzanillo seaport.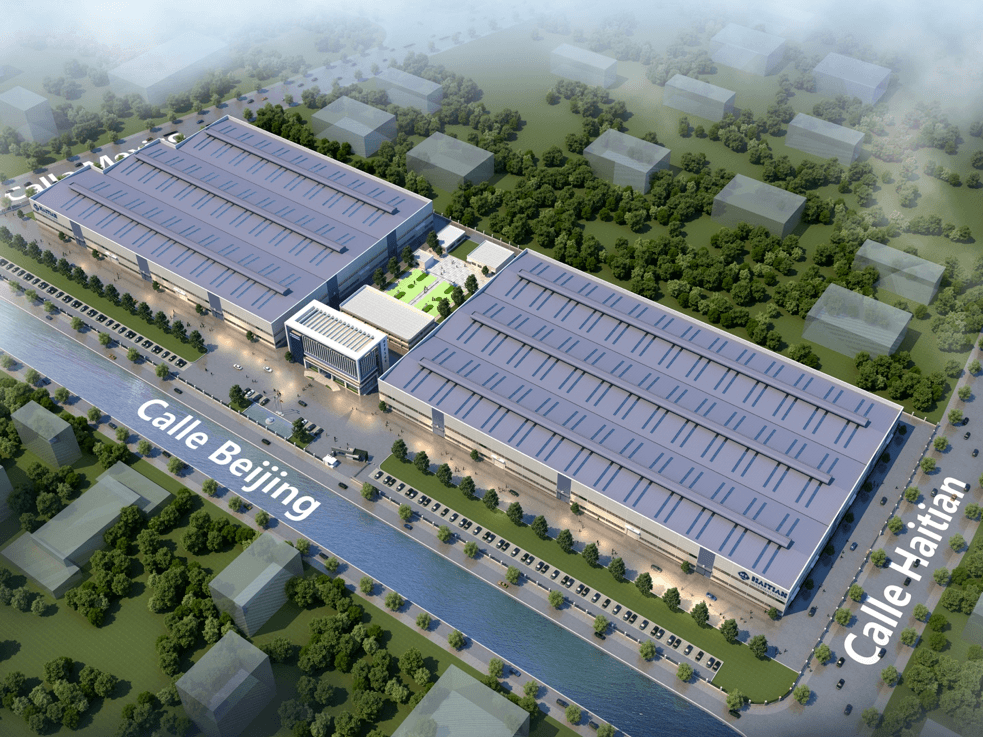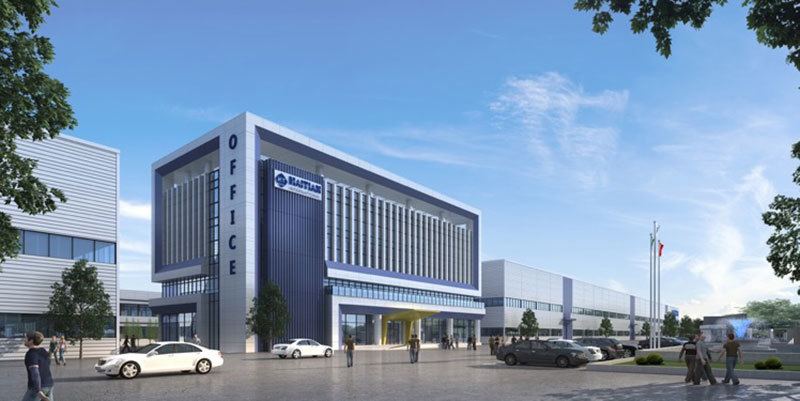 On May 28th, exactly at 11:18, the official groundbreaking ceremony took place with the attendance of over 180 guests, among them local government officials, Haitian Mexico staff, local customers and specialized media. Haitian Group's global authorities joined the event, including Mr. Zhang Jianming, President of Haitian International, Mr. Zhang Jianfeng, President of Haitian Plastics Machinery Group, and Mr. Chen Weiqun, Vice President of Haitian Plastics Machinery Group.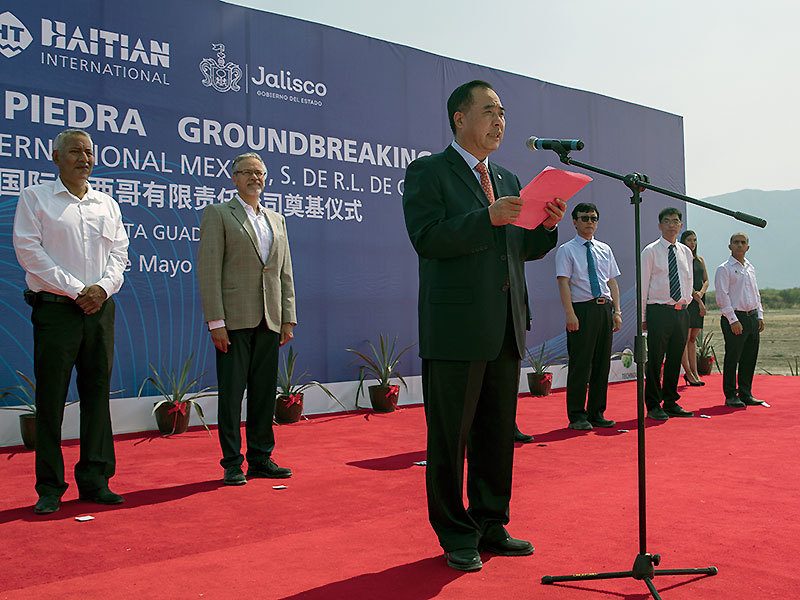 Mr. Zhang Jianming begrüßte die Gäste mit einer feierlichen Ansprache und betonte: "Mit diesem neuen Werk wollen wir unsere lokalen Produktionskapazitäten verbessern, die Lieferzeit verkürzen und technische Anforderungen unsere lokalen Kunden schneller bedienen. Zudem möchten wir mit diesem Setup für die weitere Erschließung des lokalen Marktes optimal vorbereitet sein. Wir freuen uns, gemeinsam mit unseren Kunden, Partnern und Mitarbeitern weiter zu wachsen."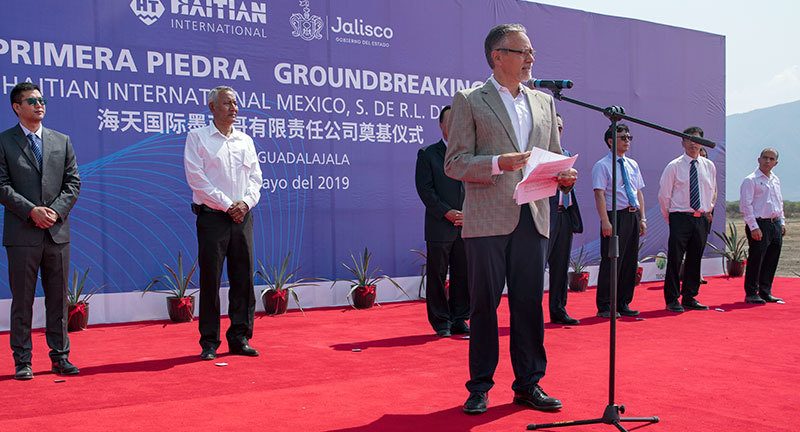 Ernesto Sanchez Proal, Wirtschaftsminister von Jalisco unterstrich die Wichtigkeit des neuen Fertigungswerkes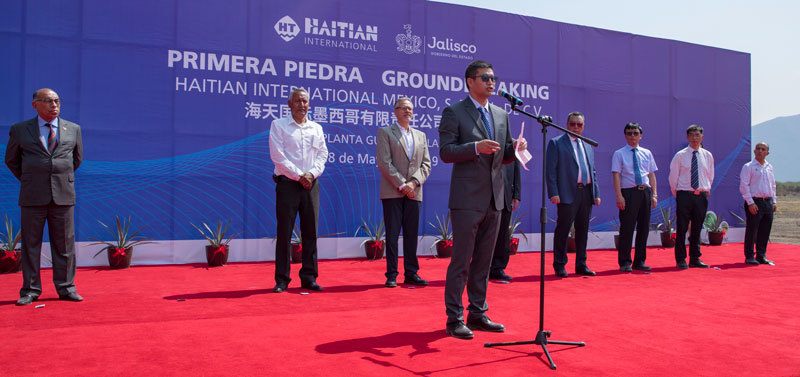 Hu Shunhui, General Manager von Haitian International Mexico, S. de R.L. de C.V.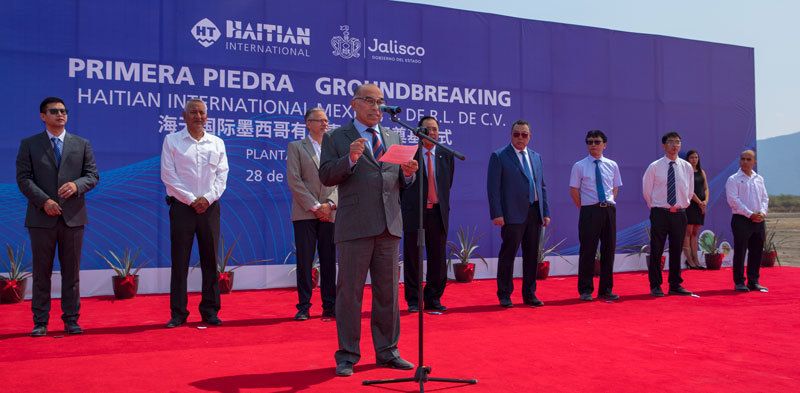 Jose Barroso, Sales Director von Haitian International Mexico, S. de R.L. de C.V.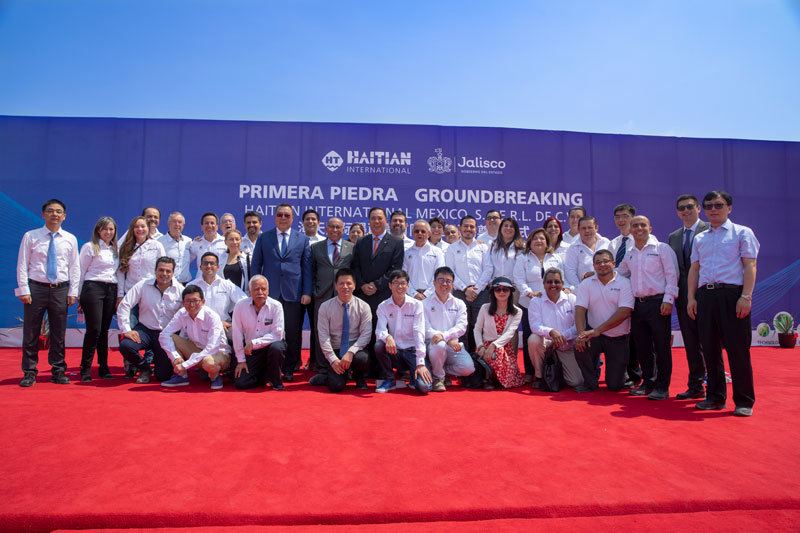 Der Zeitpunkt des Spatenstichs hätte nicht passender sein können, feiert doch Haitian in diesem Jahr sein 20jähriges Jubiläum in Mexico. Seitdem hat Haitian International über 3.200 Einheiten bei ca. 800 Kunden installiert – darunter mehrere namhafte Unternehmen – und sich als vertrauenswürdige, zuverlässige Marke in der mexikanischen Kunststoffindustrie etabliert. Getragen wird dieser Erfolg von einer weitreichenden After-Sales-Service-Struktur mit 28 Servicetechnikern, vier regionalen Service- und Trainingszentren und der 2.300 Quadratmeter großen Hauptniederlassung in Mexiko-City.