Visit at HELLA Slovakia Front-Lighting, sro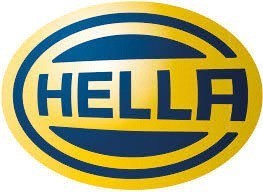 HELLA is one of the largest suppliers to the automotive industry. The MDAX Group supplies almost all of the world's leading automotive manufacturers with premium products and is one of the innovation leaders in the vehicle lighting segment. We visited Hella Kočovce and talked to technicians Jozef Šimun and René Jurkovský about the first electric machine at Hella worldwide – the Zhafir Zeres Series in their factory.
The company HELLA has grown with products for vehicle lighting. The portfolio includes headlights, combination rearlights, interior lights and reaches all the way to lighting electronics. Product development focuses on light-based driver assistance systems and LEDs. In addition, the company has established itself worldwide as a competent solution provider of comprehensive lighting and vehicle electronics – according to the claim "Technology with vision".
Today, the Group has 125 locations around the globe, employs around 39,000 people, including around 7,700 in research and development, and generated sales of around EUR 7 billion in fiscal year 2018/19. EUR 5.8 billion of these were generated in the Lighting and Electronics Divisions alone.
Premium quality for premium brands
First-class product quality to the highest standards means everything to the automotive specialists, it is the benchmark for all thinking and acting and enjoys the highest priority. "Zero defects" is the motto, simply because of our responsibility to our customers. In order to implement this high standard in all plants, Hella has established an integrated quality management concept throughout the Group, which is based on internationally recognised quality standards and is continuously being further developed.
Traditional with innovative spirit
"Not to stand still in development, to work out ideas and bring them into series production is what drives us every day" is the motto of this innovation leader. On the production level, the law of series production was to stick to the familiar ground; here, without exception, the company has so far relied on the services of European brands. That has changed. Haitian is the first non-European injection moulding machine manufacturer – although with German-Chinese roots as far as the development of the electric Zhafir series is concerned – that was able to convince those
responsible at Hella of the performance, efficiency and quality work of its series. The decision in favour of Haitian respectively Zhafir was made at Hella Kočovce, in western Slovakia.
"At the beginning it was not easy to show that Haitian builds reliable machines," explains Filip Mizia, technical sales manager at Mapro, sales and service partner of Haitian International in Slovakia. "It took a little patience to show the operators how to use our machines. But now they can work with our machines without any problems, and we can say that they are very satisfied, both in terms of after sales support and technical support".
With the plants in Bratislava, Banovce and Koovce, Hella has three locations in Slovakia which produce different components for automotive lights independently of each other. The group employs a total of 2,100 people there, producing day and night – 24/7 in four shifts. Jozef Šimun, Production Manager: "I think it is particularly important for Hella to have a high specification in the machine equipment, with many options. Every time I talk to the people in charge, they are more satisfied with the Zeres than with the European machines. More satisfied, both in terms of parameterisation and handling".
In the meantime, also the first Haitian machine has been integrated in the Kočovce factory. A Jupiter series with 450 t clamping force was installed for a 6-month trial period. It proved its performance long before the end of this test phase.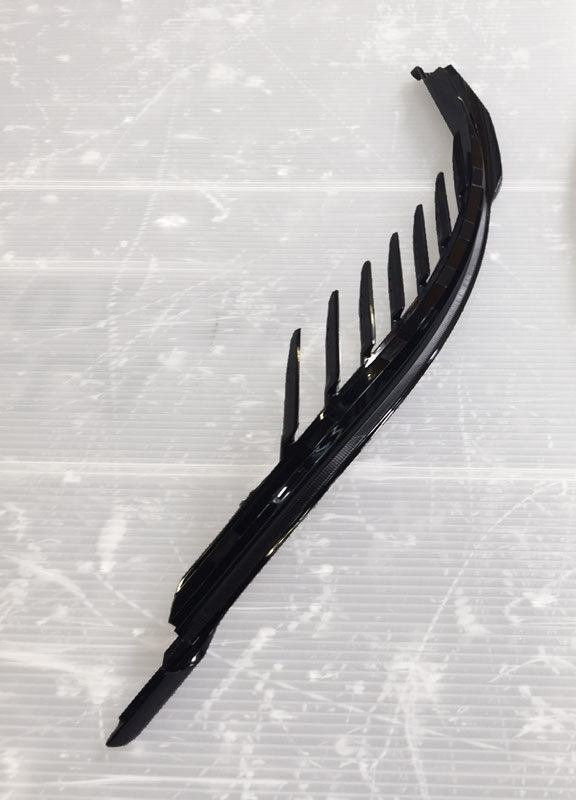 Super visible part, high glossy lightguide holder, produced on a Zhafir ZERES 3600/830 made by PC in 40 s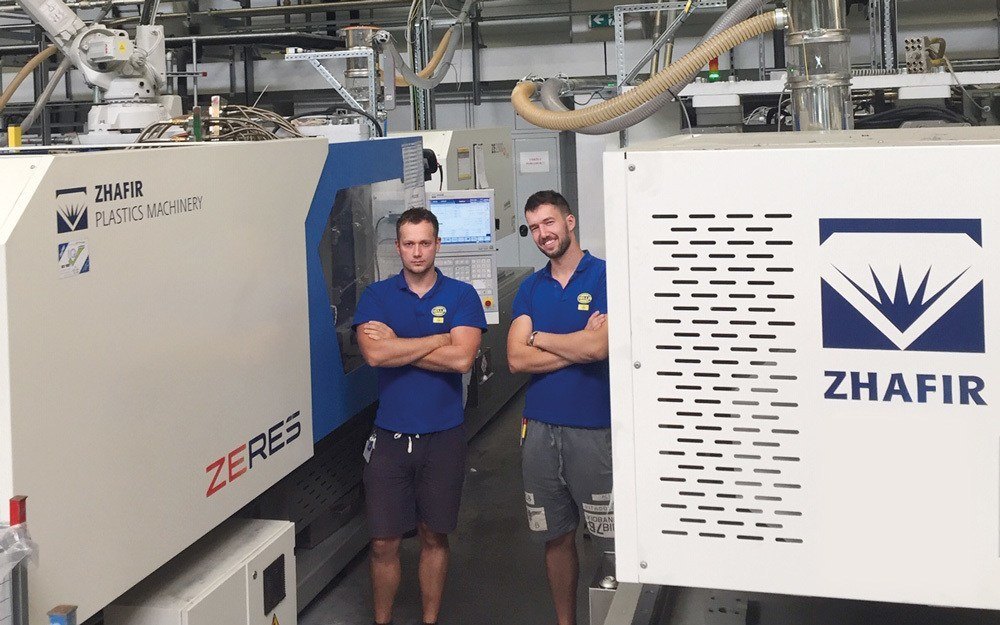 Mr. Šimun and Mr. Jurkovský, technicians at HELLA in Kočovce
In conversation:
Mr. Šimun, Mr. Jurkovský, how important is energy as a cost factor for Hella?
"It is certainly not the first priority, quality definitely comes first, but of course it is one of the more important points, because we at HELLA also want to save energy. In the end, it depends on the price."
Is that the reason why you switch to electrical machines and what do you expect from them?
"We expect the maintenance of electric machines to be more economical than other machines. This will certainly be even better the more electrical machines we have in the workshop. Apart from that, hydraulic machines are much louder than electric ones. And the price and the performance are very convincing."
What is your personal opinion about the drive technology of the future, is it electric, hydraulic or hybrid?
"I think the best solution is electric machines. They are cleaner, the performance is very good and they are remarkably quiet. But I think the most important thing is the price.
HELLA Slovakia Front-Lighting, s.r.o
Facts & Figures
Foundation: 2003 in Slovakia
Revenues: Turnover for the financial
year 2017/2018: 203 Mio. EUR
Number of employees: 2,100
Products: Front-Lighting for cars and trucks
www.hella.sk
Further HELLA locations in Slovakia
BRATISLAVA
Passenger car interior lighting systems
BANOVCE NAD BEBRAVOU
Car signal lamps