"Go Factory help us to master our production"
2019-11-04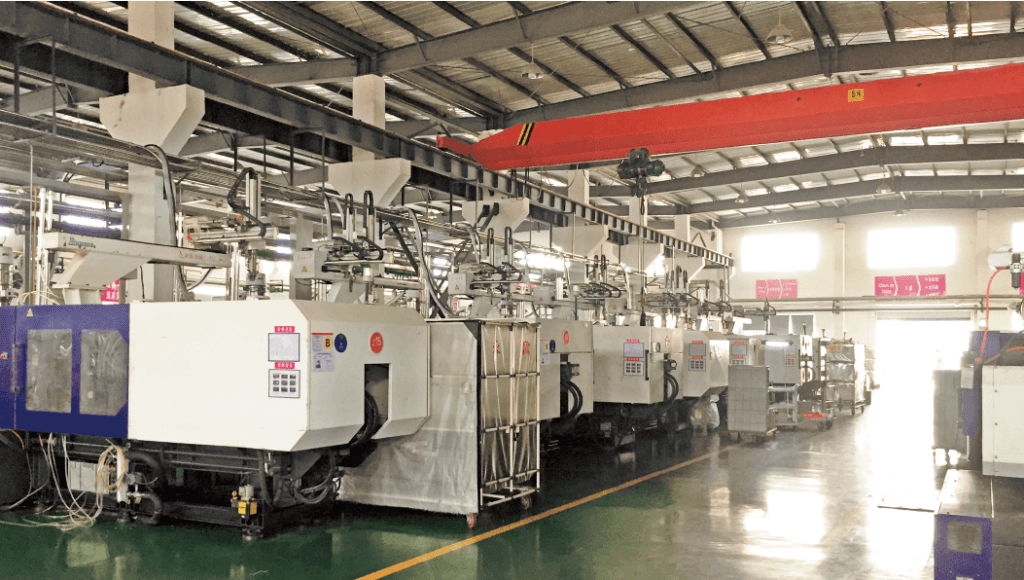 – Interview with Taizhou Yongxin Metal Co., Ltd.
Taizhou Yongxin Metal Co., Ltd., established in 2006, is engaged in the product development and design, mold design, precision injection, assembly, painting, printing, anodizing and metal processing of household appliances and engineering plastic parts. The founder team of the company has accumulated over nine years' professional and practical experience and is especially good at the mold development and design of high-temperature special engineering plastic, and the company is the first-tier supplier of Taizhou Factory of LG Korea.
Currently Yongxin Metal owns 28 Haitian machines. The senior management attaches great importance to the use of "Go Factory", and so far the company is familiar with this system and realizes the advanced management mode of intelligent factory. We had an interview with GM Mr. Zhu, and program director Mr. Hua.
Haitian Smart Solutions: Why do you choose the software "Go Factory"?
Mr. Zhu: Yongxin Metal has always been focusing on the control over product quality and strict KPI management system to pursue transparent production and systematized management, so as to provide our customers and partners with more excellent products and services. Right now there are many networked softwares and MES systems and we finally chose "Go Factory" from Haitian mainly for the following considerations: first of all, the system is of excellent price performance ratio; second, it has complete functions to meet our needs; finally, we have great trust in Haitian brand.
Haitian Smart Solutions: Can you share with us the experience when using "Go Factory"?
Mr. Hua: We experienced a run-in period since the system was just put into use, after all, it is a new thing for us, and we need time to learn it and get used to it. Also we had to establish and optimize the basic data during early phase. Haitian provided us with full training and always acted timely whether for the operation guidance of the system or solving problems. Furthermore, Haitian's return visit helped us better use the system.
Haitian Smart Solutions: Can you name some changes due to the use of "Go Factory"?
Mr. Hua: "Go Factory" has changed the former on-site management mode and realized the transformation from extensive management to digital & informatization management and the visual management of workshops. Mainly show in:
1. Workers can master their production at any time through "Go Factory" to make the plan and release tasks. Look at task schedule, for example, the traditional way requires a lot of data checking, which is time and labor consuming, but "Go Factory" saves over half of my time, which really helps me a lot.
2. With "Go Factory", we realize the real-time control over machine running state. It controls the running state and production progress of the injection molding machine through the monitoring module to avoid abnormal breakdown which cannot be detected in time. Furthermore, the system can record the reasons of breakdown, which is convenient for the analysis of the utilization ratio of machines.
3. "Go Factory" offers clear visual interface to display the production information and running state of machines on computers, mobile phones and electronic display boards, which is convenient for us to obtain relevant information fast and solve problems in time.
4. "Go Factory" can collect machine data, more correct, reliable and timely than manpower, thus to save labor.
5. The rich big data reports, such as OEE and machine utilization, save lots of my time on statistics, and the correct and reliable data greatly help the KPI evaluation of employees.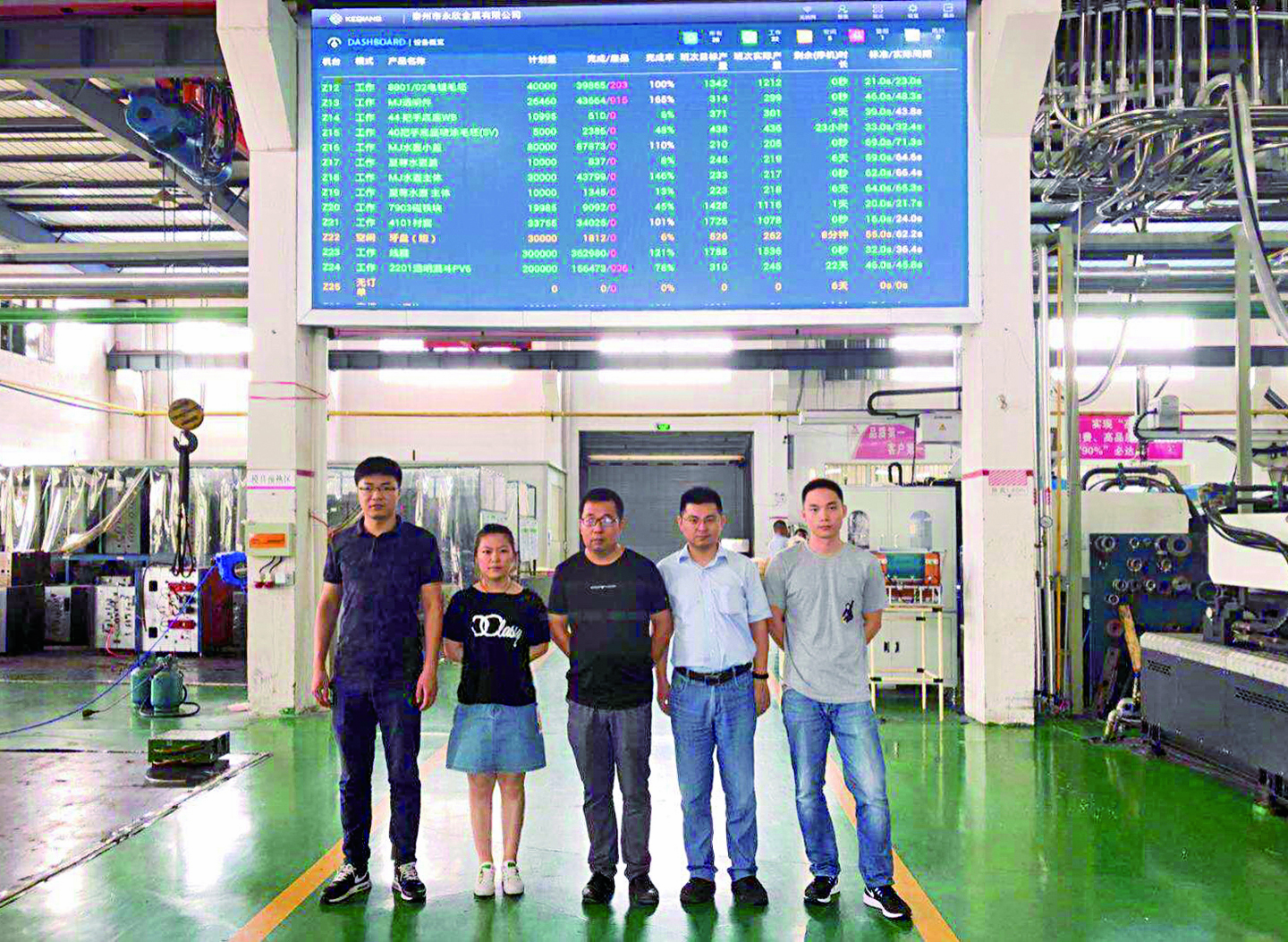 Haitian & Yongxin Metal
Thanks to the favorable experience, Yongxin Metal have bought more Haitian injection machines and all installed "Go Factory" system recently to expand production.
We wish Yongxin Metal a prosperous future!