Our company
Located in Ebermannsdorf, Bavaria, Germany, the team of international experts ensures timely order processing as well as support and training in machine technology and service partners based through Europe. Haitian International Germany assumes complete responsibility for operations in Europe. In addition to manufacturing, assembly, and customization of machines, this also includes the areas of application technologies as well as sales and services in Germany.
Our Profile
Located in Ebermannsdorf, Germany
Sales and service for German market
Training and technical support for customers and distributors in 18 countries
Manufacturing site with 12,000 sqm
Our Service
Stock machines and spare parts
The main warehouse at the Haitian International Germany Technology Center stocks the most commonly required injection molding machines as well as an extensive range of spare parts.
Professional service and support
Haitian International Germany's reliable service partners are ready to help all over Europe: If you require maintenance and inspection services, we send specialists who are experienced in working with the type of machine you use.
Training center for Haitian International Germany's partners
The Haitian International Germany Technology Center provides European sales and service partners with professional training and continuous development. This ensures a uniform quality of advice and consultation throughout Europe.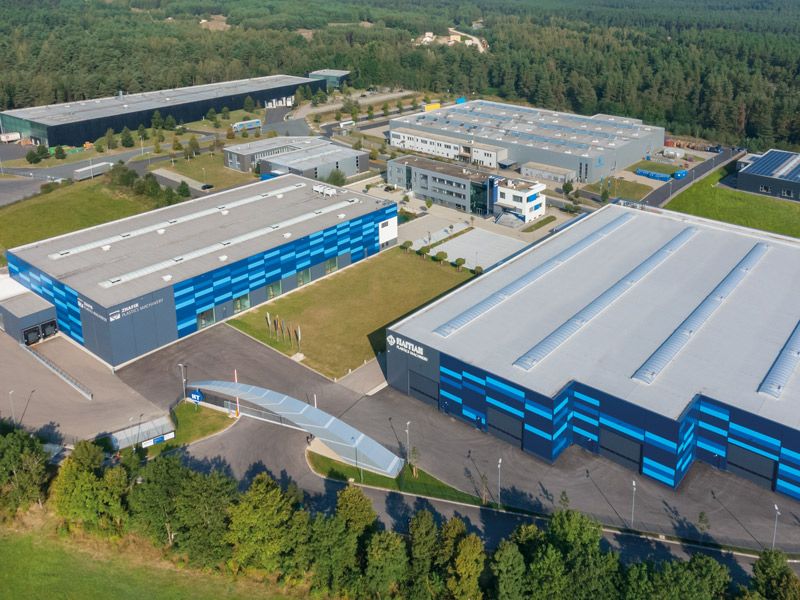 Haitian International Germany GmbH

Haitianstr. 1
92263 Ebermannsdorf
Germany
联系人
项林法先生
电话
+49-9438-9439-0
传真
+49-9438-9439-350
Haitian International Germany GmbH

Haitianstr. 1
92263 Ebermannsdorf
Germany
联系人
项林法先生
电话
+49-9438-9439-0
传真
+49-9438-9439-350